Enjoy our new Star
Bea4you

presented on

ILikeFetish.com

Provides quality sites in various niches from public, lycra, smoking and fetish teens!

Join Now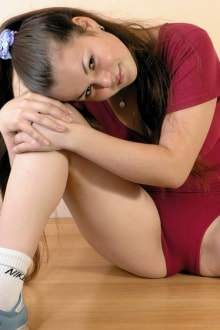 Hey guys, its me, Bea...
Im really glad you found my website. Although I do not have the perfect looks of a supermodel I absolutely love my body and really like to show it. You can't believe how many men like sweet girls who are a little snug. Every time I go to the disco I can see the wanting looks of the guys. And as I am not a shy girl I absolutely love it. Don't think that I hide in a dark corner! I always wear a miniskirt and high heels and love to move my body on the dancefloor. Some guys even asked me if I was a gogo dancer! – What a compliment!
Well, and of course, I'm not an innocent girl! Maybe you can imagine that I really love to seduce a man! – But don't think that I'm a bitch! But I think one needn't hide if one does not have a perfect body. You only have to be a little self-confident to be successful in life.
I'm sure you now want to know why I had the idea to create a website with sexy photos of me. Well, actually, my pen friend Emily was it who encouraged me to start this internet model site. Sometimes we also phone and so we were talking about silly events in our childhood. I mentioned that I always wore my mother's clothes and liked to dress up as a model.
So she told me that it would be very easy. She told me to have a look at
www.Selina4you.com
www.Emily4you.com
wwwAnabell4you.com
Emily and two of her best girlfriends already have such a model site and I could have my own one, too.
I was immediately enthusiastic. The next day I started to take sexy photos and send them to Emily. Some days later she presented me the design of my site and now it is online.
I really hope you'll like my pics as much as I do! There are also some videos in DVD quality in my member area.
Maybe we'll soon meet again in my private member area. I really would be glad about it!
By the way, if you would like to know some more about me, join my site and write me an email. Don't be shy to ask!
Hugs and kisses, Bea
Voting:
very well
Join Now
| | |
| --- | --- |
| Age: | 18 Years |
| Height: | 152 cm |
| Weight: | 61 Kg |
| Eyes: | dark |
| Haircolor: | black |
| Star Sign: | Gemini |
| Turns me on: | listening to hard-rock |
| Home Country: | Germany |